It all starts with our Panels.
Built by researchers for researchers, our multi-source and multi-channel recruitment is critical, ensuring your research projects are subjected to a truly representative sample of the population.
Unlike most of our competitors we invest heavily in offline recruitment methods to build our online panels. Using telephone, print and postal recruitment requires a lot of extra work and resources but it means our clients can be sure they are getting the most robust and reliable data available – including strong regional representation among a wide range of other benefits. Online recruitment methods are valuable and we use them as part of our recruitment mix but we've found that relying on them too heavily can return unwelcome bias. Getting the right balance within our panel recruitment strategy is something our panel team take very seriously, especially given our changing world. For more information contact us.
Our suite of proprietary panels include: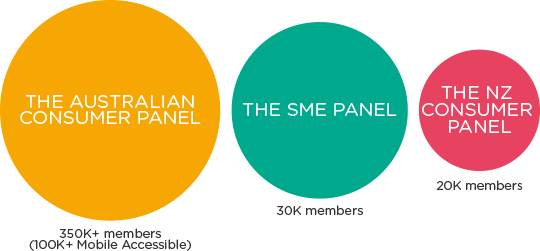 Profiling
Our panels are profiled across a wide range of criteria including; demographics, consumption, FMCG, broadband/telecommunications, automotive, finance/insurance and more. Find out about ORU 'Dynamic Profiling' here.
Geo-demographic profiling
We also have experience and capability in Geo-demographic profiling with access to widely used segmentation models.
Panel Management
Our panels are managed by a dedicated panel management team. Used for research-only our panels are regularly subjected to cleaning, de-duplication and updating. A dedicated panel helpdesk, mixed incentives scheme and a wide variety of research topics keep panellists interested and engaged. We comply strictly to privacy and anti-spam laws and our process is ISO-accredited.